Internet of Things Innovation Summit
October 8 2019

AIOTI Signature Event – IoT Through the Looking Glass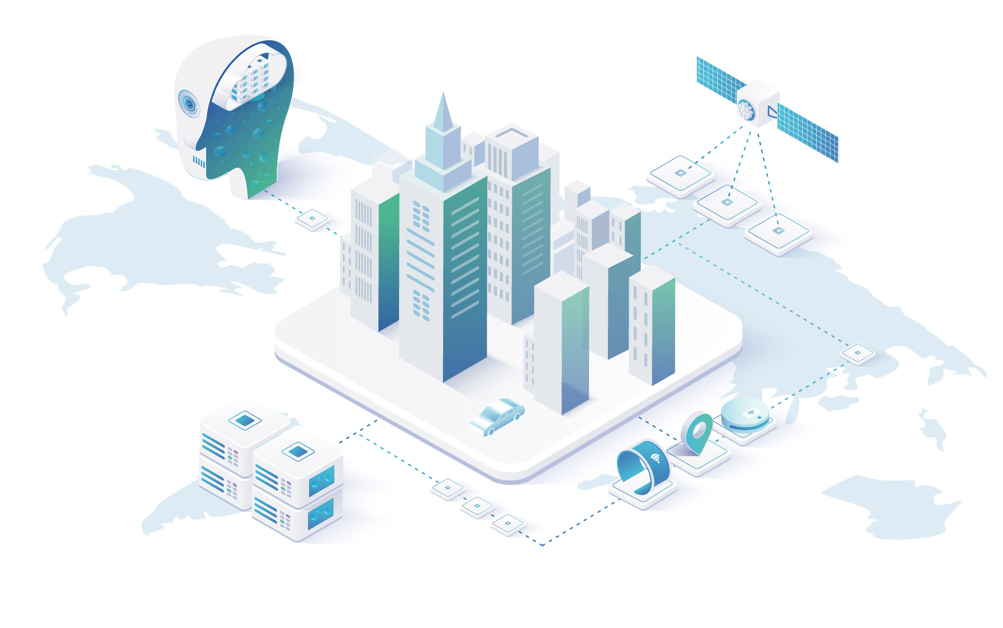 What
In the morning we will explore cross-cutting issues across vertical sectors in IoT covering trends, challenges and opportunities in research, emerging ecosystems and societal trends. We will highlight the impact and importance of collaborative approach and present suggestions for future topics and technologies related to intelligent connectivity and IoT in Horizon Europe.
Objectives
Get to know and experience cutting-edge technologies from the leading European organization for Internet of Things Learn about our vision of IoT future for Europe Discuss the cross-cutting technology fields of highest relevance for IoT in Europe Network with relevant IoT players in Europe.
We have heard many inspiring stories on what digitalisation will bring to society: autonomous mobility and sustainable energy systems, safe and secure environment, assisted living for elderly and disabled people, smart farming with higher yields, traceable food quality and low impact on the environment.
All of them are aspirational and motivating goals, that have been used to justify many research and innovation projects on individual technical ingredients and significant progress is made so far in the implementation.
But do all the nice ingredients make a good meal? Where are the chefs that takes care of it?
Most introductions of scientific papers start by referring to the big societal challenges in order to end with a proposition on micro (or today nano) level, leaving it to the imagination of the reader to translate the result in the wider context. Inevitably, this is the consequence of the complexity of our world in which we have built systems of systems of systems… of components. There is insufficient attention for the integration aspects of our digital dreams and there are too many hidden assumptions that "others will take care of it".
There are several reasons for this:
First is the complexity of digital world that no individual organisation, discipline or human being is able to address all aspects,
Second, there is always a lagging recognition for disciplines that take care of integration aspects.
Third, depth in research is traditionally more valued than breadth and integration skills that are hardly taught at universities and colleges.
Finally, fear for business model changes may withhold proactive addressing of the integration aspects as they may come with value shifts over the chain. The urban life is a clear example of an aspiring concept that will require strong integration and orchestration skills for the success of all stakeholders.
08:00 - 09:00 Welcome and Registration
09:00 - 09:30 AIOTI General Assembly
Voting on draft proposal of AIOTI Articles of Association
Voting on a Management Board member
Juergen Sturm Chair of the AIOTI Management Board
09:35 - 9:55 Keynote speech
Wael Elrifai, VP, Digital Insights Solution Engineering, Hitachi Vantara
Complexity & Chaos / Curiosity & Innovation
Where are we, where are we going, and why does it matter? The key note will talk about the state of our field, the case for curiosity and innovation, and why getting this right is the most important thing humanity will do this century.
9:55 - 10:15 Interactive Q&A with Keynote
10:15 - 10:30 Coffee Break
10:30 - 12:30 IoT & quality of urban life
An urban life depends on a system of systems on the highest level, combining (smart) energy systems, water systems, food supply (e.g. city farming) and waste management, transport and logistics and for the inhabitants living environments and housing and working and community buildings and places.
All the composing elements will be Internet of Things systems in itself, characterised by massive deployment of sensors, data communication from device level to cloud level via aggregation layers (edge, fog), data processing at various levels and AI applications providing autonomous control.
An urban life requires collaboration between and sharing of data across functional silos. Increasingly this makes the urban areas and citizens critically dependent on those systems which on the one hand provide strong advantages in terms of energy and resource usage, efficiency and performance but on the other hand pose a risk in terms of availability, security, reliability and resilience.
And systems become inter-dependent, adding a new level of complexity that will require new architectural designs to cope with it. Distributed architectures of nodes that can operate autonomously while interacting and collaborating for optimisation and backup will be the way to go. The urban life becomes an organism. But so far, we have only created organs and not an organism.
Non-functional aspects will be of critical importance and those are typically the ones that fail at the interfaces of functional expert domains because of (hidden) assumptions on how others would behave or take care of things. A system build with secure components can still be insecure on a higher level. Behaviour of people using a system can be unintended and unexpected, introducing anomalies and risks. And people may expect that electrical power and connectivity will always be on.
And even more complex is social acceptance, trust and trustworthiness. A hidden assumption is often that people will trust trustworthy systems. Unfortunately, this is not always the case and even the reverse may be true as trust is based on (sometimes irrational) perception and trustworthiness can be based on factual assessment. And since the smart city is supposed to work for citizens, this poses a major challenge for governments and companies providing systems and services.
The Internet of Things and digitisation in general will disrupt existing business models and create new ones. This is often implicitly addressed and therefore hidden in many agenda's of parties that need to collaborate to create new value. And it definitely plays a major role in the (delayed) introduction of relevant innovations in the urban life, as the investor is not necessarily getting the returns.
The Alliance for Internet of Things AIOTI plays a key role stimulating the integral value chain, from component manufactures and embedded software developers to network operators and technology providers to data analytics, AI and control stakeholders, domain experts and, very importantly end-users in many application domains such as farming, energy, living, mobility, water management, buildings and construction... all converging in the smart city.
AIOTI unhides the hidden assumptions, creating common understanding, practical solutions and structural collaboration over the entire value chain.
Discussions:
But does the energy transition stand on its own? What are the hidden assumptions regarding energy usage and users in various domains such as transport and mobility and buildings? Will stakeholders exchange relevant data required for optimising the energy system? Will governments put the right stimulating measures in place?
In our discussions we will address several use cases that directly link to quality of life, supported by IoT systems. But in addition to expressing the benefits, we will look at the interdependencies and hidden assumptions that can make or break successful implementation. And this is the only relevant performance indicator for citizens, companies, governments and socially responsible scientist.
Urban farming – what does it take (outside-in) to implement? Energy, logistics, security, water, policy.
Mobility & Energy – what does it take to implement. Does smart mobility stop at the city border because of incompatibility with other cities? Liabilities, policies. Do we have the right communication and energy infrastructures. Is there a limitation to traffic and pollution?
Introductory presentation:
Nicolas Richet, ENTSO-E: Potential of IoT in energy transition and climate mitigation
Alena Siarheyeva, ISEN YNCREA: Importance of governance rules in IoT platforms
Moderator:
Participants:
Anita Beblek, Agrathaer
Jens Gayko, SCI4.0
Svetoslav Mihaylov, European Commission
12:30 - 12:45 Presentation: Permissioned Distributed Ledger - Applicability and compliance to data processing requirements
Why Permissioned Distributed Ledger (PDL) for IoT?
What is it aiming to?
What is the next step and why the European legislation needs to include such solutions in the future (revision of the Machinery Directive/ETSI standard)

Presenter: Christophe Gossard, John Deere
12:45 - 13:30 Lunch Break & Networking
13:30 - 16:30 Key enablers of IoT in the future
First session: Building the Sentient Web
How should AIOTI collaborate with other PPPs on a shared vision for Europe in relationship to the future of the IoT? This session defines a vision of the Sentient Web as the combination of awareness and reasoning, i.e. ecosystems of services with awareness based upon sensors and information services, and reasoning based upon graph data and rules together with graph algorithms and machine learning. This covers a broad range of challenges that will require a coordinated approach across different organisations: the fragmentation of the IoT at the network edge, the role of graph data for integrating heterogeneous data sources, scaling up to address integration across many communities, and tacking the messiness of the real world in respect to incompleteness, uncertainty, inconsistency and the inevitability of errors.
Moderator:
Participants:
Thomas Hahn, Chairman BDVA
Kai Hackbarth, Bosch & OSGI
Franck Boissiere, European Commission
Second session: Ignite Data Marketplaces
How far did we progress on the IoT enabled data marketplaces visions and realities? Can we identify stages of development and move towards 2030 and 2050 visions? If technology is a moving target and the needs for cross-domain data and cross-sectors services are increasing, what holds us back, and how can we scale up? Do we need to build new infrastructures (connectivity, data, sensor networks…)? What investment scale and timelines are we considering?
The discussion during this session will gravitate between visions of where we want to be in 2030 and 2050 and what it would take to get there.
With the myriad of challenges we are facing in EU and the world while working on identified missions to solve these within research, innovation community and within the industry – we share bold ideas and concrete experiences during an interactive panel.
DATA as an enabler, when its share is governed in a way that greater value can be created, retained and transformed. The ethical principles need to be reflected and socioeconomic benefits on an inclusive, vast scale and cross-domain plains should result.
This work is ongoing and involves broad participation from at least five working groups in AIOTI. The discussions from the energy marketplaces workshops, ITS panel discussions and beyond will be continued here.
Introductory presentations:
Natalie Samovich, AIOTI Steering Board Chair - presenting Energy Data Market Places
Irene Lopez De Vallejo, DEX Europe - Global perspectives on Data Market Places
Wilfried Pimenta, IOTA - Co-creating Open & Transparent Data Marketplaces
Moderator:
Participants:
Omar Elloumi, Nokia
Arthur van der Wees, Arthur's Legal
Cristobal Irazoqui, European Commission
Third session:
Enabling technologies like 5G and IoT, and as well edge computing and Artificial Intelligence are needed to support the future vertical industry enabled smart networks. Currently, there is a strict division on solutions and standardization focusing on ICT (Information and Communication Technologies) and the one focusing on OT (Operational Technology). By maintaining this division, it will be quite challenging to provide integrated solutions and standards for ICT and OT needed for the support of the vertical industry enabled smart networks. This panel will focus on the convergence of ICT and OT and the challenges associated with this convergence on public policy, regulation and standards.
Introductory presentation:
Georgios Karagiannis, Huawei
Moderator:
Georgios Karagiannis, Huawei
Participants:
Parm Raeewal, Vodafone
Pierre-Yves Danet, Orange
Klaus Beetz, Siemens
Nikolaos Isaris, Acting Head of European Commission DG Connect, IoT Unit
16:30 - Summary & Wrap-up
Anita Beblek (female) is co-founder and managing director of agrathaer GmbH and lawyer. She has several years of experience in strategic consultancy, project management, contract management and innovation management. In the past, she developed business privatization concepts, including all legal contracts, the Chemical Park Bitterfeld Wolfen GmbH, including authorization by the EU Commission, as well as administrating granting and controlling of EFRE and ESF funds for the regions Bitterfeld and Leuna. She was CEO of PD Intergals Ltd., UK and Saint-Gobain vetrotex GmbH, Germany. Since running agrathaer she established successful science – practice and policy cooperations on regional, national and EU.level. She also ideated, implemented and accompanied 20 innovation projects and together with ontopica invented the first e-participation stakeholder dialogue for the energy turnaround in Germany in 2012. She was also responsible for the EIP directive in Brandenburg. Anita Beblek is an accredited trainer for Design Thinking and holds a certificate in "Leading Digital Transformation and Innovation" from Stanford University (Center for Professional Development).
Her language skills cover German (mother tongue), English (excellent), Spanish and Croatian
Vice President for External Cooperation
Vice President for External Cooperation
Aout Klaus
Klaus looks back on more almost three decades of industry experience in software and system engineering, including five years of international delegation to Eastern Europe. Over the years, he gathered extensive intercultural experience in numerous international projects involving multicultural cooperation, especially on the European level. Among other duties, he was a member of the board of trustees at the European Software Institute (ESI), member of the executive board of Digital Europe (DE), member of the steering group at the Eureka cluster "Information Technology for European Advancement" (ITEA) and member of the board at the Alliance Internet of Things Innovation (AIOTI).
Klaus joined Siemens in 2002 and was heading the Global Technology Field "Software and System Engineering" and responsible for the worldwide research and technology transfer of innovative engineering technologies for software intensive systems and digital technologies. Now he is responsible for external collaboration in Research, Development and Innovation at the Siemens Corporate Technology. From 2011 to 2015 he was delegated as Director for Business & Entrepreneurship at the Innovation Community (IC) EIT Digital within the European Institute of Innovation and Technology (EIT). In 2018 he was chairing the Steering Committee of the Made by Europe consortium which has selected to implement the EIT Manufacturing KIC and now acts as Interims Chief Executive Officer of EIT Manufacturing.
Policy Coordinator & Programme Officer, Internet of Things Unit, DG CONNECT
Policy Coordinator & Programme Officer, Internet of Things Unit, DG CONNECT
Abour Franck
Policy Coordinator & Programme Officer, Internet of Things Unit, DG CONNECT, European Commission. Franck Boissière is in charge of IoT policy developments, with particular interest in interoperability, standardisation, cybersecurity, trust and privacy. During more than 25 years in the European Commission he has first been involved in a wide spectrum of research programmes (next generation internet, high performance computing, research infrastructures, cyber physical systems and control), and in many of the EU Digital Agenda and Digital Single Market policy such as standardisation, e-Commerce, digital payments and cybersecurity. Before joining the European Commission Franck Boissière was working research engineer at France Télécom in charge of multimedia equipment, protocols and services. He received his engineering degree from the French École Polytechnique in 1983 and specialised as telecom engineer in Telecom Paris.
Associate Professor, PhD - Chair
Aarhus University and Open & Agile Smart Cities
Associate Professor, PhD - Chair
Aarhus University and Open & Agile Smart Cities
About Martin
Martin Brynskov is chair of the global Open & Agile Smart Cities network (OASC), which encompasses 140 cities from 29 countries. OASC is a non-profit association based in Brussels, Belgium, and it aims to develop so-called Minimal Interoperability Mechanisms (MIMs) for cities and communities. Dr Brynskov is associate professor, PhD, in Interaction Technologies at Aarhus University in Denmark, director of AU Smart Cities (AUSC) and the Centre for Digital Transformation of Cities and Communities (DITCOM), founder and co-director of the Digital Living Research Commons (DLRC), director of the Digital Design Lab, and fellow at the Center for Advanced Visualization and Interaction (CAVI). Dr Brynskov is coordinator of the European IoT Large Scale Pilot on Smart Cities "SynchroniCity", and the Coordination and Support Action, Next Generation Internet of Things (NGIoT). He is a global expert, speaker and advisor on IoT and smart cities with a human-centric focus. Dr Brynskov is vice-chair of the UN ITU-T Focus Group on Data Processing and Management to support IoT and Smart Cities & Communities (FG-DPM) and chair of the Working Group on Use Cases, Requirements and Applications/Services, and Chair of the Danish Standards Committee on Smart Cities and Communities (ISO TC 268 mirror committee).
Head of cooperative Research Europe
Head of cooperative Research Europe
About Pierre-Yves
Pierre-Yves Danet is graduated from a high French engineer school EFREI and has joined Orange (France Telecom) in 1992 taking the responsibility of a research group on ISDN. He setup a lab on Home Automation and then move to application server research domain. In 2005, at the creation of the NEM European Technology platform, he was representing Orange at the steering board and was appointed vice-chair in charge of Strategy since 2007. In 2010, he received the Senior grade of SEE (Société de l'Electricité, de l'Electronique et des Technologies de l'Information et de la Communication). Since 2013, he is in charge of collaborative research – Europe at Orange Labs. Also vice-chair of FIWARE Mundus committee which has the objective to evangelise FIWARE outside Europe. He is also leading the ETNO Research & Innovation group and represents Orange at the AIOTI.
He has been recently appointed as one of the French contact point for the Next Generation Internet initiative.
Bell Labs Distinguished Member of Technical Staff
Bell Labs Distinguished Member of Technical Staff
Dr. Omar Elloumi leads AIOTI Smart Cities activities and served until recently as Technical Plenary Chair of oneM2M, a global partnership project chartered to advance interoperability standards for consumer, enterprise and industrial IoT. He joined Nokia in 1999 and held several positions including research, system architecture, startup integration and strategy. Dr Elloumi is co-author of books on M2M communications and Internet of Things published by Wiley and ETSI. He is also involved in program committees of several international conferences and magazines on M2M and IoT. He is a recognized IoT industry thought leader and is regularly invited as a panellist or keynote speaker at IoT industry events.
Global VP of Solution Engineering for Big Data, IOT & AI
Global VP of Solution Engineering for Big Data, IOT & AI
About Wael
Wael Elrifai is a book author & public speaker in the AI & IOT space in addition to his role as Global VP of Engineering for Big Data, IOT & AI at Hitachi Vantara. With graduate degrees in both electrical engineering and economics, he's a member of the Association for Computing Machinery, the Special Interest Group for Artificial Intelligence, the Royal Economic Society, and The Royal Institute of International Affairs.
About Jens
Jens Gayko holds a doctor's degree for electrical engineering. He studied at Stuttgart University and Bochum University and graduated on artificial intelligence in the year 2000. After his time at the university he joined for about ten years the automotive industries as section manager advanced engineering. During this time he got a wide experience in automotive electronics and intelligent transportation systems. Since 2010 he is working at DKE – the German Commission for Electrical, Electronic & Information Technologies. He is active in the area of smart manufacturing / Industrie 4.0. Currently he is Managing Director of the Standardization Council Industrie 4.0 (SCI 4.0).
Jens Gayko is involved of numerous national and international activities in the area of smart manufacturing, such as German national platform Industrie 4.0, EU MSP/DEI, IEC SyC SM, national mirror committees of CLC/TC 65X and ISO/TC 184, trilateral cooperation. A close network to international stakeholders in e.g. China, Japan, US, for a and consortia such as AIOTI and BDVA, as well as experiences in various international and European standardization activities as for example CEN-CLC eMobility Co-ordination Group (eMCG) complement his profile.
Bosch Software Innovations
Bosch Software Innovations
About Kai
Kai Hackbarth has been working as an evangelist at Bosch Software Innovations since July 2016. He previously worked at ProSyst Software, which Bosch acquired in 2015. Kai Hackbarth plays a pivotal role in technical standardization in the OSGi Alliance, of which he is also a Board of Directors member. He served as Co-Chairman of the OSGi Residential Expert Group from 2008 to 2018. He is also actively participates in several Industrial Internet Consortium activities incl. the Over-the-Air Special Interest Group.
Kai Hackbarth furthermore coordinates a wide range of Internet of Things (IoT) research projects. He specializes in smart homes, automotive applications, and the IoT. Last but not least, he closely follows the latest trends in these three sectors and provides regular guidance on the strategic positioning of the corresponding product portfolios at Bosch Software Innovations.
Chief Expert Software Siemens AG, President BDVA
Chief Expert Software Siemens AG, President BDVA
About Thomas
Thomas Hahn has been Chief Software Expert at Siemens AG since 2011. After studying computer science at Friedrich-Alexander University of Erlangen he joined the company in 1986 and worked as a product developer in the field of industrial networks in Erlangen. In 1993 he moved to Nuremberg, where he worked in product management for SIMATIC and as a project manager responsible for development of SIMATIC STEP 7. From 1997 he worked as Head of Development at Traffic Control Systems in Munich for two years. In 1999 he returned to Nuremberg, where he was Head of Software Development for Industrial Automation Systems. He held this post until 2011. In addition to his function as Chief Software Expert, he was Head of the Business Analytics and Monitoring technology field from 2011 to August 2013. Beyond his activities at Siemens, Thomas Hahn is a member or board member of various bodies, including Openlab CERN and steering committee Plattform Industrie 4.0. He is vice-president OPC Foundation and president Big Data Value Association.
Currently working at the European Commission's DG ENER as Policy Officer, he has spent two thirds of his experience in the private ICT sector. His role is supporting the energy transition and Europe's climate targets. Firstly, by ensuring that the best energy & ICT technologies find their way into our energy systems and helping to steer technologies and innovation in the energy markets in the optimal direction. Secondly, pushing energy innovation, in particular in the area of industry and the decarbonisation of industrial processes, fuels and energy systems other than electricity, as well as the links between energy innovation and transport.
Head of unit (acting), Internet of Things
Head of unit (acting), Internet of Things
Nikos Isaris is since 1 June 2019 the Acting Head of the "Internet of Things (IoT)" Unit within the European Commission's Directorate-General for Communications Networks, Content and Technology (DG CONNECT).
The Unit is responsible for the research, innovation and policy actions to accelerate the take-up of IoT and to unleash its potential in Europe for the benefit of European citizens and businesses https://ec.europa.eu/digital-single-market/en/internet-things.
Before that, Nikos was responsible for Future Internet Research and Experimentation in the same Directorate. He joined DG CONNECT in 2013 coming from the DG for Home Affairs, where he was Deputy Head in the Unit "Large-scale IT systems and Biometrics" dealing with IT systems for the Schengen area.
Before the European Commission, Nikos worked in the private banking and electronic banking sectors in his home country Greece.
He holds an MBA with Honours, a Master's degree with Distinction in Data Communications and Networks from University College London and a Bachelor's degree in Computer Science from the University of Heraklion in Crete.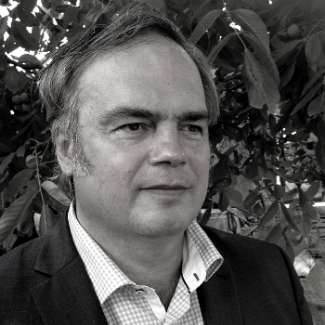 Principal Strategist in Standardization and Industry Development
Huawei and is the AIOTI WG03 vice chair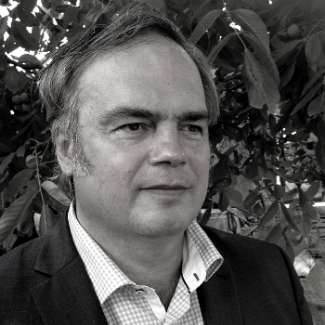 Principal Strategist in Standardization and Industry Development
Huawei and is the AIOTI WG03 vice chair
About Georgios
Dr. ir. Georgios Karagiannis holds a Ph.D. degree and a M.Sc. degree in Electrical Engineering from the University of Twente, the Netherlands. From 1994 to 1998 he was working as a Researcher at the University of Twente. In 1998 he joined the Wireless Multimedia Research unit of Ericsson Eurolab Netherlands in Enschede, Netherlands, where he stayed until April 2003. From April 2003 to August 2014 he worked as Assistant Professor at the Design and Analysis of Communication Systems (DACS) group of the University of Twente. In September 2014 he joined Huawei Technologies Düsseldorf GmbH as Principal Strategist in Standardization and Industry Development. Currently he is participating in several SDOs and alliances, such as AIOTI, IETF, BBF, ETSI and OSGi Alliance. In particular, within the AIOTI he is (i) the vice–chair of the AIOTI WG03 and (ii) leading the IoT landscape activities of the AIOTI WG03. Within the OSGi Alliance, from 2016-2018, he held a position as alternate member of the Board of Directors.
Director International Partnerships DEX, Founding Team Member Ocean Protocol
Director International Partnerships DEX, Founding Team Member Ocean Protocol
About Irene
Dr. Irene Lopez de Vallejo is currently the Director of International Partnerships and Business Development of DEX, Founding Team Member of Ocean Protocol, holds the position of Board Member at both the BDVA, Big Data Value Association and AIOTI, the Alliance for Internet of Things Innovation, and is advisor to a number of start ups focused on different aspects of building digital ecosystems. Previously, Irene helped launch the Digital Catapult, the UK's leading advanced digital technology innovation centre and has a track record as entrepreneur and mentor of technology start-ups.
Her career has developed over the last 20 years leading multidisciplinary applied technology research and international policy development initiatives across the fields of robotics, high-value manufacturing, the Internet of Things, and more recently data, AI, and blockchain. With a background in Social Science, Economics, and Architecture, Irene has a long-standing passion to understand the complex relationships underlying societies and technologies and creating opportunities for impact and value creation.
Svetoslav Mihaylov is a Policy Officer in Unit H5 – Smart Mobility and Living at the European Commission's Directorate-General for Communications Networks, Content and Technology. His areas of responsibility are interoperability and standards for Smart Cities, smart home, smart energy, ICT sustainability (focus on data centres, and including the rest of the ICT value chain), etc. In this position he has lead the creation of the SAREF ontology for smart appliances and its growth towards a global Internet of Things ontology. He is leading the work on urban platforms under the European Innovation Partnership for Smart Cities and Communities and together with other stakeholders such as the Open and Agile Smart Cities and Eurocities he is working towards definition of interoperability standards and their roll out at scale in the European cities.
In the period 1999-2013, Svetoslav Mihaylov held different positions at the largest telecom operator in Belgium Proximus and was responsible for introducing new technologies, creating network solutions, defining the strategy and roadmap, etc.
Prior to this he worked on a contract for the European Commission's DG XIII Telecommunications and several other organisations/companies.
He has an MSc in Telecommunications from Technical University of Sofia (plus Technical University of Denmark), postgraduate diploma in Wireless Telecommunications from Oxford University and postgraduate credit in Political and Economic Systems from Georgetown University.
Wilfried Pimenta de Miranda
Business Development Director
Wilfried Pimenta de Miranda
Business Development Director
About Wilfried Pimenta de Miranda
Wilfried Pimenta de Miranda heads Global Business Development at the IOTA Foundation. He engages with corporations and institutions to explore the potential of the IOTA Tangle, an open source Distributed Ledger Technology (DLT) beyond Blockchain design for the Internet of Things (IoT) and the hyperconnected economy. Wilfried pioneered the transition to cleantech and renewables before focusing on DLT/Blockchain and the IoT. He is based in Oslo and holds a Msc from ECL/France and NTNU/Norway, and a Global Executive MBA from INSEAD
About Dave
Dave Raggett is a member of staff for the World Wide Consortium and has been involved with web technology standards since the early nineties. Dr Raggett leads W3C's work on data and is a W3C champion for the Web of Things. He is excited about opportunities around the digital transformation of industry, and the long term potential for blending graph data and rules with computational statistics and insights from Cognitive Psychology and Cognitive Neuroscience.
Enterprise Public Policy Manager
Enterprise Public Policy Manager
About Parm
Parm is the Enterprise Public Policy Manager with Vodafone Group based in London, UK. She is responsible for developing Vodafone's digital public policy strategy for key industry sectors including smart farming, smart buildings, healthcare, and logistics. In addition, she is the Chair of AIOTI Working Group 13: Smart Building & Architecture. Prior to Vodafone, Parm gained extensive experience addressing the policy and regulatory concerns emerging in the energy sector with roles based in Canada, Japan, and in the UK. Parm holds a Masters of Public Policy and Bachelor of Commerce from the University of Calgary.
Chief Information Officer
ENTSO-E European Network of Transmission System Operators for Electricity
Chief Information Officer
ENTSO-E European Network of Transmission System Operators for Electricity
About Nicolas
After starting in the professional electronics and IT industries, Nicolas has focused since 1998 most of his activity on the transformation of energy markets. He has led complex organizational and IS/IT projects, managed multinational multisite-based teams and advised clients in different countries.
Nicolas has held Executive Management positions both in very large international corporations and mid-size companies. He currently is the CIO of ENTSO-E and Secretary of its Digital committee. ENTSO-E, the European Network of Transmission System Operators, represents 43 electricity transmission system operators (TSOs) from 36 countries across Europe.
ENTSO-E members share the objective of setting up the internal energy market and ensuring its optimal functioning, and of supporting the ambitious European energy and climate agenda.
Director of the Masters' program Business Engineer at ISEN Yncréa Méditerranée; Chair of AIOTI Working Group 2 Innovation Ecosystems.
Director of the Masters' program Business Engineer at ISEN Yncréa Méditerranée; Chair of AIOTI Working Group 2 Innovation Ecosystems.
Alena Siarheyeva has been a Researcher in Business Administration and Information Systems at ISEN Yncréa Méditerranée and an Associate Researcher at the LEST, at the University of Aix-Marseille since 2012. She received her PhD in Economics at the University of Aix-Marseille in 2010. She was a Visiting Research Fellow at the University of Quebec in Montréal in 2012-2013. Mrs Siarheyeva's investigates the interplay between technology and society with a specific focus on trust and governance in the design of complex systems. Alena Siarheyeva is the co-founder of the Interface for Creativity and Innovation Lab – a flexible space of 120 m² to teach for creativity in engineering curriculum. Dr. Siarheyeva organized the 28th International Conference on Information Systems Developments, held on August 28-30, 2019 in Toulon.
About Tanya
Founder of IoT Tribe, an equity-free accelerator that brings start-ups and corporates together to do business. Our current programme, IoT Tribe North is based at the Digital Media Centre, Barnsley, UK, and supports industrial tech 9 IoT start-ups across multiple domains to improve their products, gain market traction and secure investment for growth.
A firm believer that there can be no strategy without innovation, I also founded BluSpecs team, a boutique innovation agency with a passion for embracing disruption through market-driven innovation and co-creation across multiple sectors. Engagements have included exploring the potential impact of blockchain technologies, user acceptance of IoT, corporate venturing and defining Internet of Things business models. We are proud partners in the CREATE-IoT consortium, funded by the European Commission to enable the 5 IoT Large Scale Pilots (Smart cities, Active aging, Wearables, Smart farming and Autonomous vehicles) in to find synergies and work together on areas of common interest such as interoperability, data privacy, cybersecurity, ecosystem building and more.
I am a European Innovation Council jury member. Evaluating the EU SME instrument gives me the opportunity to interact with incredibly talented and passionate innovators from across Europe. I am an advisory board member to other accelerators such as Data Pitch. And an evaluator for the Canadian Supercluster initiative. I also really enjoy moderating innovation panels or speaking at industry events. an I am a member of several Advisory Boards on start-up initiatives and a member of Tech London Advocates and Tech Spain Advocates. I have been elected to the board of the Alliance of Internet of Things Innovation (AIOITI), an industry body set up to promote IoT adoption.
I have one foot in London, another foot in Madrid and frequently wish I had more feet to spend time across Europe and the world.
About Arthur
​​​​​​Arthur van der Wees, LLM is founder and managing director of Arthur's Legal, an international strategic law firm with a global reach. Arthur is attorney at law, standardization and policy expert, entrepreneur, strategist and frequent speaker worldwide and has in-depth experience and is well-connected in the world of digital, data, human-centric emerging technology, accountability, resilience & global business. Next to being founding member of the Alliance for IoT Innovation (AIOTI), he is both Chair of the Policy Working Group, and Leader of the Security in IoT and Privacy in IoT Taskforces. He is (co-)author of many publications about innovation, digital transformation, data, IoT, computing, security and privacy and trust. Through CREATE-IoT, Arthur's Legal leads the human-centric technology, trust, security, safety, privacy, legal and accountability topics regarding five EU large scale pilots on smart healthcare, cities, wearables, farming, food safety and autonomous vehicles. Furthermore he is advisory board member of several European projects in IoT, Security, Privacy, Ethics & Accountability. Arthur's Legal is part of ETSI's Special Taskforce 547 on Security and Privacy in IoT.
The AIOTI signature event will take place on
08 October 2019 at:
Area 42
Rue des Palais 46,
1030 Bruxelles,
Belgium